I was speaking to a frightened someone recently.
She wanted to believe that she could have a particular thing . . .
But past experience showed her that it was impossible.
(So she thought.)
And believing it could be another way –
Well, it was terrifying.
She just didn't want to put herself through the pain of such disappointment again.
I get it.
I once quit my job, moved to the other side of the world (ALONE), with no employment prospects, no home, no friends . . .
(Just very heavy suitcases that I lugged around town on public transport.)
And a dream.
That shattered as every door slammed in my face.
My conclusion:
"I guess it's just not meant for me."
And remembering the heartache of that realization makes my nose tingle as I write this even now.
However, lots of years later, I've come to another realization . . .
What if that experience was never about that thing I was desiring?
This new realization flashed as I was speaking to another person recently –
He had tried to start a business in his early 20's, but nothing ever came of it.
"Maybe having my own business just isn't meant for me. I guess I just don't have what it takes."
My response?
"No way! You TOTALLY have what it takes!"
And it dawned on me.
What if that season was NOT about starting a business at all? The business was merely the catalyst for him to meet the people he met, have the travel experiences he had and develop a hunger for personal development that's still with him?
Get ready to have your. Mind. Blown.
What if it wasn't NO, but GROW!
Seriously, this is one of those life-changing moments when the heavens open and you get clarity on what was really going on.
And you have hope that success in that area CAN WILL be yours.
Phew! I got so excited about this topic, I stopped writing and quickly jumped on a Facebook Live.
Inspired action, people. Love it!
That disappointment didn't mean what you think it meant! Get ready for a powerful shift to encourage you to get back out there and try again. ↓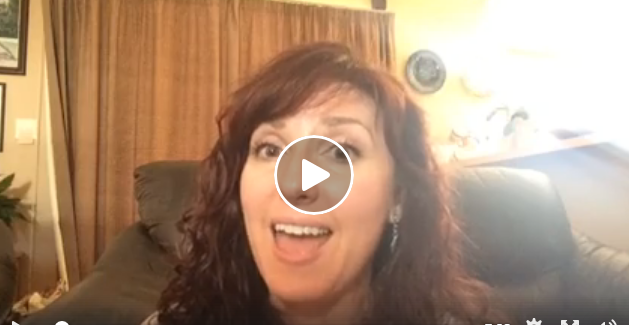 So what's your thing?

Think of that thing that, if you're honest, you still want, but past disappointment has made you afraid to reach for it.
Something directly related to your business (like maybe a program you LOVED, but hardly anyone wanted it).
Or a creative passion.
Or a personal dream you never told anyone about, but still makes you wistful, or maybe even sad.

Have it in your mind?

Now it's time for a reframe: How can you look at it, not as a "no," but as a "GROW"?
For example, what knowledge or skills or maturity or connections did you not have then? How can it be different now?
Are you READY for things to be different now? (I hope you said a BIG fat YES!)

And speaking of things being different, I'd love to support you in the most financially and busy-schedule accessible way I've ever done.
You're invited to join me for my private Align and Shine Four-Month Unlimited Coaching program!
It's almost like having a coach-on-call and my current clients are LOVING the momentum and breakthroughs they're already having after just a few weeks.
What do you think?
If you want it, it's meant for you!

PS. Please don't wait because my Align and Shine Four-Month Unlimited Coaching program price DOUBLES on Friday.

If you missed out on having me support you to QUICK MOMENTUM and MINDSET SHIFTS with POWERFUL ACCOUNTABILITY last time it was offered, here's your chance to work with me privately at the most affordable rate it will EVER be.