Your income can only grow to the extent that you do.
– T. Harv Eker
I guide sister entrepreneurs, coaches and authors on the journey to Mindset Mastery and "UpLevel-ment" Strategies so you can:
★ Position yourself for higher fees
★ Get your work out there in a bigger way
★ Help more of the amazing clients you're totally meant to help
While . . .
★ Being true to yourself and actually (gasp!) having fun in your business. 🙂
But NO overwork or overwhelm on MY watch. (That's just not the UpLeveled Way of Being!)
If you value:
Alignment • Authenticity • Creativity • Transformation • Fun
. . . then we should get to know each other!
Entrepreneurship is the Best Personal Development . . .
Has that been the case for YOU?
I can definitely say that's been true for me! I never realized I had so many fears and doubts and negative beliefs and mindsets until I got truly serious about making money in my business.
You see, I was the girl who "just wanted to help people." But it took me a while to realize that if no money was coming in, I wouldn't be able to help ANYONE because I'd have to do other J-O-B work to pay the bills.
Yes – I went from bewildered clients practically demanding they pay me something because THEY recognized the value of the transformation I brought to them, and they couldn't in good conscience allow me to provide such life-changing breakthroughs for nothing . . .
I went from there, to now confidently charging thousands of dollars for my work with clients (and raising my prices about every six months).
What Changed?
To put it simply? Me! I changed.
The beliefs and the way I thought about money, success and frankly, my own value and abilities.
The journey's not easy, but as they say, it's worth it!
What else changed?
Not giving up, even when I wanted to quit. Even when it felt hard. Even when I was so frustrated, I cried. Even then.
And because I didn't give up, I got to see over the last several years that every time your business is ready to move to the next level, YOU (as a person) have to move to the next level, too.
Like when it's time to raise your fees, rebrand, work with higher level clients, invest more than you ever thought you could, say yes to bigger opportunities to increase your visibility and share your message . . .
That means more mindset work.
Dealing with new fears (or old fears resurfacing as you begin to UpLevel out of your current comfort zone).
New strategies. You just can't do things the way you've been doing them.
More letting go.
It can be super scary and uncomfortable and exhilarating all at once!
Deep down, you know you're ready for more . . .
But you know by now that how-to courses and info-products aren't going to get you there.
You know that you can't UpLevel into the next version of yourself and your business without personal, 1:1 support.
That's why I'm so glad we found each other! Because if this is you, then I can help. 🙂
By the time our work together is done . . .
You'll have a deepened understanding of your next level niche and target market.
You'll have crafted high level packages and services aligned with your next level direction.
You'll be peacefully outsourcing and delegating your non-revenue generating and energy-sucking tasks like a pro.
You'll have tackled all the mindset blind spots and deeply held beliefs that don't serve your new way of being and that've been holding you back from the new level of success you're being called to.
You'll be speaking, writing and sharing content in a clear, confident and captivating way that reflects your UpLeveled brand perspective.
You'll BE in business in a way that feels totally you. (No more killing yourself modeling "gurus" and using tactics that aren't a right fit for you!)
Aaaaand no more working with clients who drain you and fill you with dread. Because you'll have next level boundaries in place to protect your time, energy and sanity!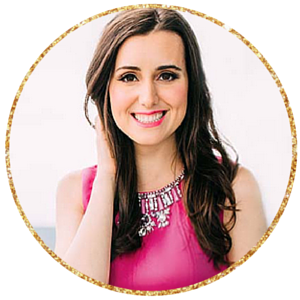 Melissa is a powerful, intuitive, certified coach with years of experience helping her clients break through to new levels of clarity, transformation and success. I've trusted her with my own clients and can say with confidence, if you have the chance to work with her, do!
Jessica Nazarali
Business Strategist, Certified Master Coach and Founder of It Girl Academy
www.JessicaNazarali.com
Save
With:
A bunch of education, like an undergrad degree in Marketing and an MA in Pastoral Ministry (with a secondary emphasis in Counseling) . . . and let's throw in a Certificate in Positive Psychology for good measure,
Years of studying copywriting and internet marketing, specifically for the coaching and service based industries,
"Time served" (years) in marketing and corporate communications for a major film studio and a fortune 500 company,
More transformational and business coaching certifications than should be legal, like for Life Purpose, Executive, Leadership, Money Mindset and even Coaching with Applied Neuroscience (!),
Highly developed intuitive and creative ENFP superpowers,
An unquenchable passion for personal development and watching my clients dream bigger than they ever believed they could,

. . . it's fair to say that I have the wisdom, expertise and natural gifting to bring my clients to a place of deep clarity, mindset breakthrough and strategic Uplevel-ment.
Gwen Shares Her Experience . . .

– Gwen Teske, www.webshop-academy.nl
Sofie Shares Her Experience . . .

– Sofie Von Marricks, www.HotRichLoveYourLifeBitch.com
When We Work Together . . .
I'll encourage you to do the inner exploration necessary to draw out and clarify your next level business direction, to question your beliefs about who you serve and how, to rethink the way you've been expressing "that thing you do" and who you do it for, and to overcome those fears and things you tell yourself (you know, the stuff that keeps you from REALLY getting you and your work out there in that bigger way).
I have lots of business building resources that will be at your disposal, however, I'll bet you do, too! (Collecting virtual dust, perhaps?) With 10 years of online marketing and copywriting experience, I can certainly help you get clarity on your offers + create strategy, but remember –
None of it will serve you if you're not implementing it consistently and not showing up FULLY (and we'll get to the bottom of why, so you can be free!) . . .
Because only when you get the FREEDOM to overcome EVERYTHING holding you back, can you truly make a fantastic income with your gifts.
1. I'm an American girl from Los Angeles living in New Zealand, after 4 1/2 years in London. (When I go back to America, I'm always asked what country I'm from!)
2. My Core Archetype Combination is The Explorer-Alchemist-Jester. So you could say, I take people on journeys of discovery (Explorer) and transformation (Alchemist), while making sure we have fun along the way (Jester)!
…..2 2a. I totally love the insight that comes from psychological profiling! I've been studying Myers Briggs Personality Types and Archetypes for years and I like to play a game where I try to guess what my friends Type out as. 😉
3. I like to pet fuzzy bumblebees – and no, they've never stung me!
4. I've been nominated for awards for acting, both on stage and on screen.
5. I'm a published author. If you're a single lady, check out my book: Love is Out There: True Stories of Hope for Single Women Over 30
6. After a Narnia themed wedding (where guests walked through a "magic" wardrobe), my husband and I had a dream honeymoon traveling through France and even stayed in a CASTLE!
7. I have some food particulars: Chicken breast is the only part of the chicken I will eat. Feta cheese has to be cow's milk (not goat's; yuck!).
8. I have an undecorated Christmas tree next to my desk (to give me that fairy tale forest feeling all year round!).
9. I'm a Christian Intuitive and one super fun thing about that is helping people interpret their dreams (and it comes in handy during coaching sessions!).
10. The first foreign language I ever learned was Portuguese (Bom dia!) due to my family moving to Brazil when I was 10.
11. I love reading YA fantasy, historical novels and crime thrillers!
At the end of the day, THE KEY to an "Oh my gosh, is it morning yet?!" business that allows you to do what you were put on this earth to do, while making more money as you help more people, is all rooted in points of
DEEP TRANSFORMATION

Without this transformation, "ya got nothin'." (Insert old Chicago gangster voice.)
Are ready to discover and more forward in your next level business direction . . .
Are ready to stand out in a crowded industry  . . .
Are ready to hear tearful sighs of relief or celebratory shouts of joy when your meant-to-be clients find you . . .
Understand that the best way to accelerate your business "UpLevel-ment" is through strategic mindset freedom . . .
Can let go of bright shiny object syndrome and the need to find some magic-bullet info product (because you know that only keeps you stuck in procrastination, information overload or best-kept-secret-ness) . . .
Are ready to ditch the overwork and overwhelm so you can feel really good and right about letting your business be fun and (gasp!) easy . . .
Apply for One of My "Business UpLevel-ment" Exploration Conversations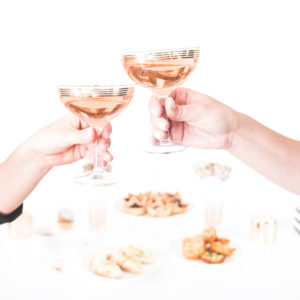 Let's explore whether working together would be a right fit with a complimentary "Business UpLevel-ment Exploration Conversation."
The two simple steps to take now are:
1. Press the button below to complete the short Pre-Conversation Questionnaire.
2. After you submit your Questionnaire, you'll see a link to schedule the best day and time for you.
Easy. 🙂
I can't wait to get to know you!
Save
Ready to Explore What the Next Level
of Your Business Could Look Like?
Psst! It's all about to get pretty exciting . . .
Begin Here